Quantum Information Technology, full-time master studies (second cycle)
Last modified:
2021, October 26 - 8:50am
Course description
Quantum Information Technology (QIT) is an emergent interdisciplinary field of study that combines the areas of physics, mathematics, and computer science. By joining the Quantum Information Technology Master's programme you will acquire the necessary knowledge and skills in the theory and applications of the technological aspects of quantum information theory. This Master's programme runs over two academic years, and is fully taught in English. The main focus of the study will be on theoretical aspects of QIT, however study of physical implementations and laboratory sessions are also included. QIT is an innovative and rapidly developing global field of study. These include unbreakable cryptography, ultraprecision measurements, and quantum computers which can solve problems which are intractable on any classical computer. These developing technologies have the potential to revolutionise the modern world: from mobile phones to medicine, chemistry, and finance.
The programme covers four core sections:
Quantum information processing, computation, and communication
Quantum systems, their manipulations and non-classical properties
Hard-skills: analytical and numerical methods, programming skills
Soft-skills: scientific presentations, science communication, research methodology, and collaborative research.
Main benefit
By coming to Gdańsk, you will particularly benefit from the research environment at UG provided by the "Institute of Theoretical Physics and Astrophysics" and the "International Centre for Theory of Quantum Technologies", together with their international scientific network across four continents, as well as the cluster of "Polish Quantum Research". The University of Gdańsk plays a pioneering role in Quantum Technologies, and is currently one of the leading centers in quantum technologies research worldwide. Throughout this Master's programme you will learn directly from research-active scientists who are leading experts in their fields.
Special features of this Master's programme
Joining the Quantum Information Technology Master's programme you have the opportunity to:
Learn from active researchers of international reputation, experts in the field they lecture.
Study in an international interdisciplinary environment.
Develop a comprehensive set of skills that will prepare you for your next step, such as presentation skills, use of the English Language, and knowledge on commercialisation and start-up companies.
Gain work experience through the internships programme.
Tailor your studies by choosing the "optional lectures" according to your own interests.
Thriving topics you will learn about include:
How classical and quantum information can be processed, and how computation and cryptographic protocols work.
The bizarre non-classical aspects of nature that we can harness and profit from.
Ways in which quantum systems can behave and be manipulated.
Advanced mathematical and numerical methods, and programming techniques.
Design of experiments and computer simulations for quantum information implementations.
Employment perspective
In this interdisciplinary field of study, the employment scope is broad:
Graduates may work in industrial and service companies that conduct R&D activities on the design and implementation of quantum technologies.
Graduates may continue doctoral studies on quantum information technologies and its interdisciplinary fields at universities and research centers.
Study programme - link
Acceptance criteria
Diploma grade - max 40 points
Interview - max 60 points (interview topics: basics of Physics, basics of Quantum Mechanics)
Graduates of studies at tertiary-level in the field of science or technical, medical, natural sciences are entitled to apply.
Required documents - link
Deadlines
End of registration: September 14th, 2021
Interview: September 15th, 2021
Announcement of the list of candidates: September 16th, 2021
Announcement of the list of successful candidates: September 24th, 2021
Where to submit documents after the list of candidates has been announced?
Faculty of Mathematics, Physics and Computer Science
Wita Stwosza 57
80-308 Gdańsk
room 202, 203
call: +48 58 523 22 54
Recruitment fee - link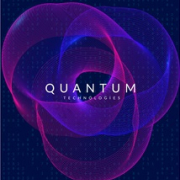 Studies
Last modified:
2015, April 19 - 4:07pm

Our studies are a solid school of posing and solving problems, fast and effective learning of new concepts, independent formulation of clear judgments. We teach how to think in logical and analytical way, and how to understand the actions of surrounding world. Programs
of the studies are systematically analyzed and adapted to the requirements of a changing world – with the participation of employers and students.
We offer to our students:
classes in the well equipped computer laboratories, access to a computing cluster with high power and also access to supercomputers in TASK (Academic Computer Centre in Gdansk); physical laboratories, with the experimental stands, consisting of measuring apparata of the latest generation; modern Laboratory of Medical Physics and Medical Imaging which has over 20 most modern setups allowing to conduct experiments in the physics of ionizing radiation, nuclear analysis of various materials, thermography and analysis of electrophysiological signals (within the project: Physics for medicine); advanced lab (about 30 modern stands in the projects: "Physics for future")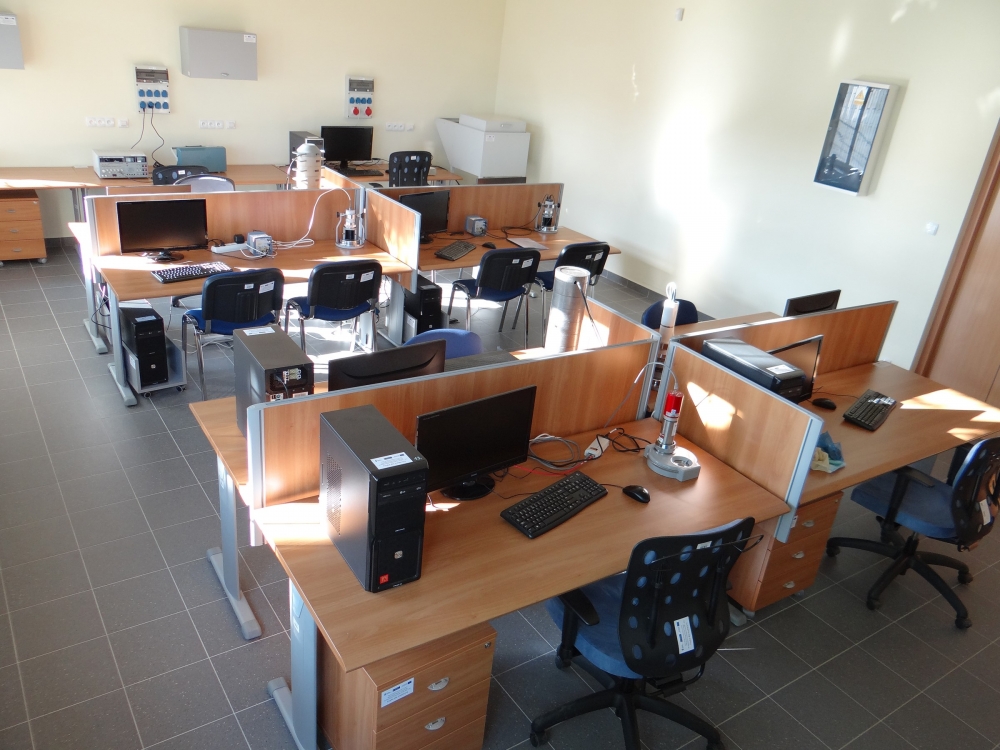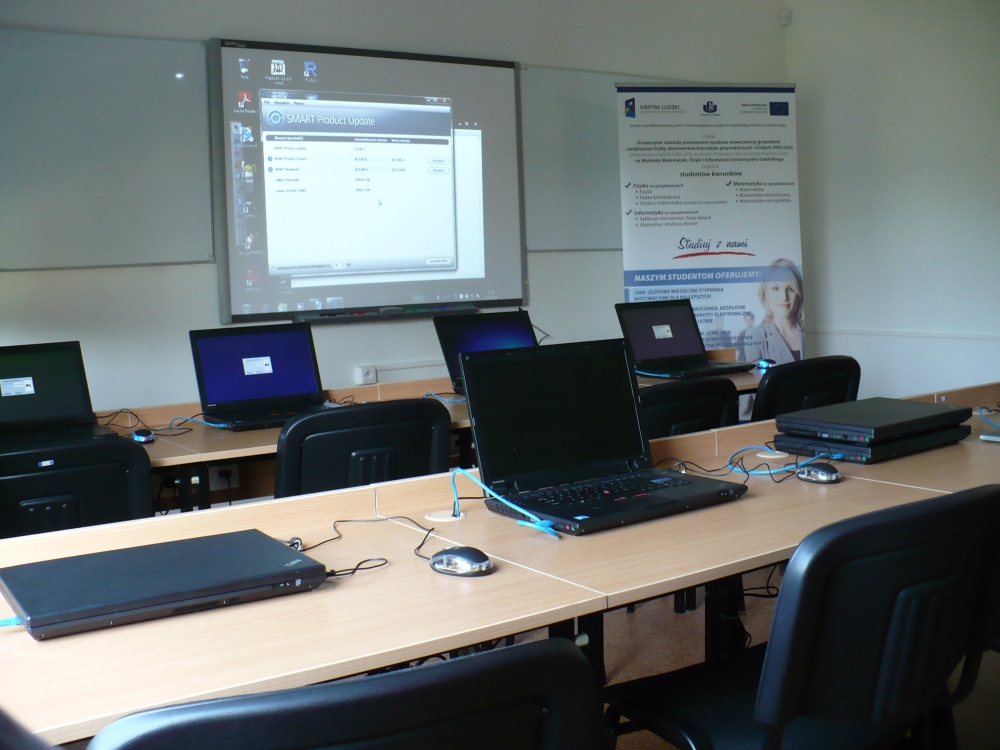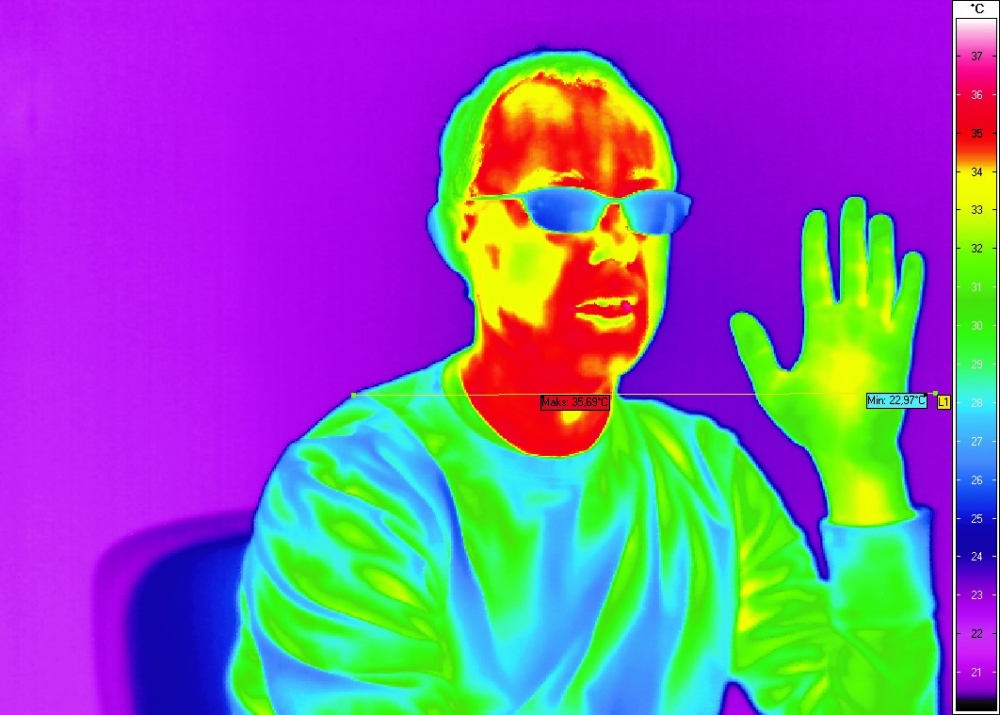 development of students passions in different Student`s Groups:
Student`s Group for Scientific Activities " Kolor" at the University of Gdańsk – promotion and development of science, every year we organize students conference on computer science " IT Academic Day", academic contest Mat2Tab, 3CityCup, Baltic Festival of Science, activities of the "NET Group"
Student`s Group for Scientific Activities at University of Gdańsk
Student`s Group for Scientific Activities "RoboManiacs"– organization of students who want to develop their programming skills in robotics, organization of competition in 3CityBot 2013. Successes in nationwide competitions: KrakRobot, PozRobot
Student`s Group fo Physics and Universe Scientific Activities TOFIK
Classes with professional academic staff
Microsoft Certificate in the IT Academy
International students Exchange – Erasmus program,
PhD studies
Our Faculty cooperates with many Universities around the world – international grants, companies
Internship, practical training and proffesional experience at companies such as: Lufthansa, Meritum Bank, Thomson Reuter, Kainos, Google, Goyello, Sii, JIT Solutions, SolDevelo and many more
Famous people from our Faculty: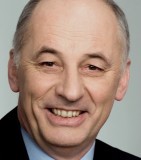 Prof. Maciej Żylicz – graduated in Physics – FNP – Foundation for Polish Science President, adviser of Polish President
Prof. Ryszard Horodecki (member of Polish Academy of Sciences)- prize winner
of Foundation for Polish Science – called Polish Nobel Prize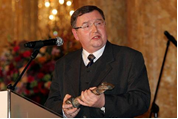 Prof. Marek Żukowski - Professors subsidy FNP - Foundation for Polish Science, prize winner
of Foundation for Polish Science – called Polish Nobel Prize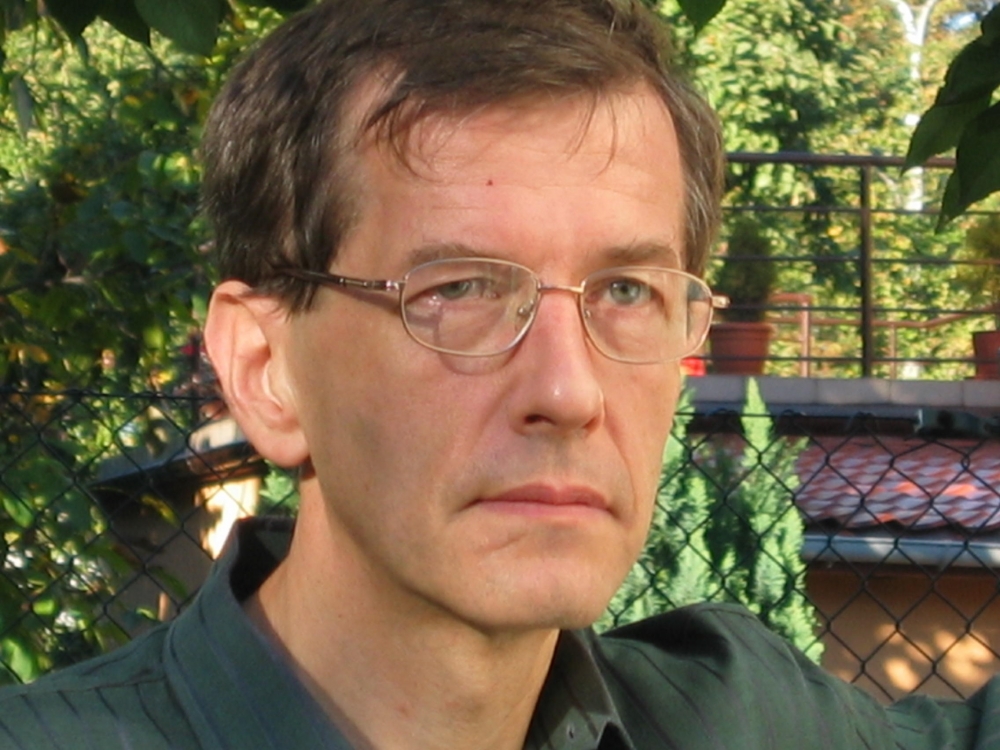 Prof. Michał Horodecki, Young Investigator Award, QIPC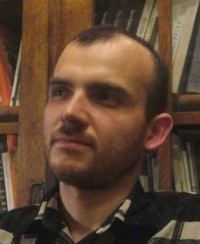 Katarzyna Hall – graduated in Mathematics – Minister of National Education 2007-2011, Member of Parliament of 7-th term
Małgorzata Dobrowolska - graduated in Mathematics - Chief Editor and co-owner of Gdańsk Educational Publishing House
Prof. Ignacy Gryczyński – University of North Texas, Health Science center, author over 400 publication
Tadeusz Spanily - graduated in Mathematics – MTU SA President ( insurance company of Sopot Ergo Hestia Group)
Paweł Cymcyk – graduated in Informatics in year 2007, as one of the best students. He works in financial sector. He is well known market analyst who makes comments about economic subjects for press and TV. He has broker license. He participate in prestige CFA Institute program. At the moment he works at ING TFI as Investment Communication Manager.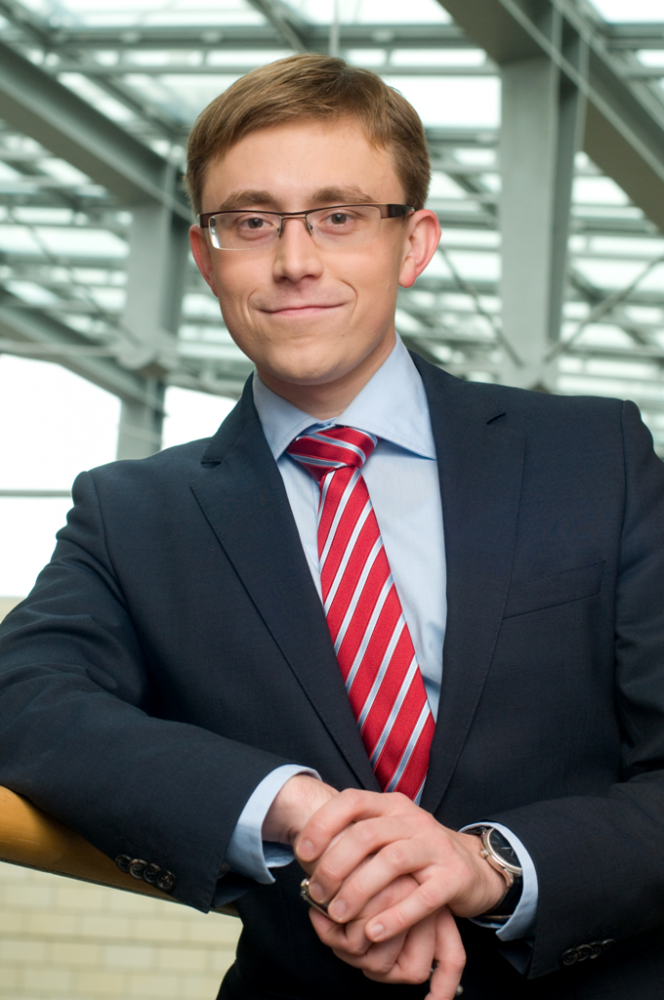 Jakub Sławiński – graduated in Informatics with the best score. He worked at ADVA Optical Networking. In 2009, with his friend – Krystian Lider, they won " Gdyński Biznesplan" contest, and founded SolDevelo Company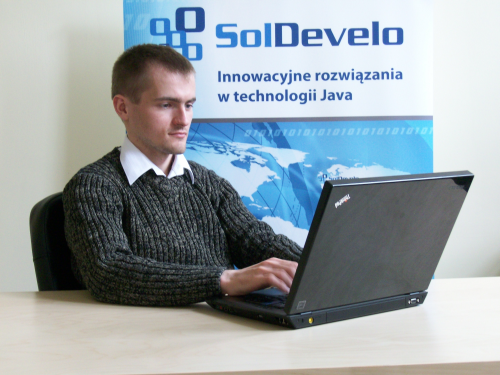 Agnieszka Reda – graduated in Informatics as one of the best student. During studies she worked in Madkom and Cominfo Companies. After graduation, she was working as Software Engineer in Google in Kracow. At the moment she is working in Google in Mountain View.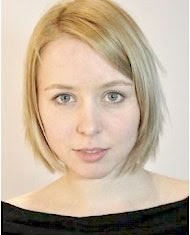 Prizes and Certificates awarded to Faculty members (both scientists and students):
Winter 2013: Ist place in Microsoft Competition " Win a mobile studio equipment"
Summer 2013: we were chosen to take part in Azure Go Big program
Employees of Institute of Informatics for example: MCT(Microsoft Certified Trainer; Pro: Designing and Developing Web Applications Using Microsoft. NET Framework 4; MCTS: Windows Communication Foundation Development with Microsoft. NET Framework 4; MCTS: Accessing Data with Microsoft. NET Framework 4; MCTS: Web Applications Development with Microsoft.NET Framework 4; MCTS: Microsoft SQL Server 2008, Implementation and Maintenance; Exam 70-480: Programming in HTML5 with JavaScript and CSS; Blender Foundation Certified Trainer
Where our graduates work?
Universities, research Institutes, hospitals and different health facility for example: MUG
Informatic companies for example: Kainos, Gogle, Atena, JIT Solutions, SolDevelo, Goyello, Sii
Banks, insurance companies, financial institutions
Schools